Subjects
MyTutoring provides both online and in-home private tutoring services covering Burlington, Oakville, Hamilton, and the Greater Toronto Area for a wide range of subjects including Math, Science, Business, and Computer Science. Our tutors are highly knowledgeable and have many years of experiences in their field. They have helped many students in the past and are eager to help more students. Below is a list of popular subjects covered by our tutors. Don't see what you're looking for? We can probably still help! Click here to contact us to book your free initial session today.
Math
We specialize in helping students in all levels of math. From elementary to university, our expert tutors are familiar with the curriculum or your course, and are here to help!
Functions
Advanced Functions
Data Management
Calculus and Vectors
Trigonometry
Algebra 1 & 2
Geometry
Statistics
& More…
Science
We help students in all levels of physics, chemistry, and biology. From elementary to university, our tutors are familiar with the curriculum and are here to help!
Physics
Chemistry
Biology
Astronomy
Earth Science
Biomedical Science
Biochemistry
Microbiology
& More…
Computer
Whether you're looking to learn the basics or take your skills to the next level, contact MyTutoring today to find out how we can help you start coding like a pro!
C/C++
Python
Java
Shell
Java Script
PHP
HTML
C#
& More…
Business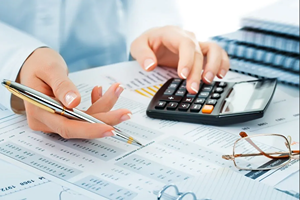 We tutor all levels of business courses including accounting, finance, and economics. Our tutors are highly knowledgeable and here here to help you.
Financial Accounting
Managerial Accounting
Corporate Finance
Managerial Finance
Micro Economics
Macro Economics
Marketing
International Business
& More…
Google Reviews
36 reviews on
The best math tutor you are going to find in or around Burlington. Hamid has been tutoring my son for three years now. He is very patience and will explain a topic in multiple different ways to ensure my son understands it. He goes over different types of question prior to each test to prepare my son for his test! Thanks to him, my son has significantly improved his mark in Math and he is much more confident! Highly recommend!
We have been using their math tutoring services for my son for grade 11 and 12 functions and advanced functions. His math mark has gone up significantly and he has gained a lot of confidence. MyTutoring also provides online services which is very convenient. I highly recommend them for anyone looking for a math tutor.
Sadra Abrishamkar
2023-01-26
Hamid has been working with with my sister for almost two years now. Since working with Hamid, she significantly improved her grades in math subject (grade 11 and 12) My sister just got acceptance to multiple universities including her dream nursing program at York.
We worked with Hamid because he was highly recommended by a couple of neighbours. Hamid has helped my son with his Grade 12 U Math courses. He is very knowledgeable when it comes to high school curriculum and was able to communicates complex math content very clearly to my son who struggles with learning differences. He has made all the difference for my son being able to grasp advanced math. Also, he has been very punctual and reliable in terms of providing support during regular lessons times scheduled as well as outside those times when needed. I would highly recommend Hamid and his tutoring services.
Great experience with MyTutoring services. Our son was having difficulties during and post pandemic with his math and physics courses, so we decided to get him some help. Hamid and his team have helped my son improve his grades significantly. They have given him the confidence that he needed. Definitely recommend their tutoring services. They are the best local tutors!
I was struggling with my accounting course so i decided to give MyTutoring a chance. from initial session, I could tell that my accounting tutor has the knowledge and experience to help me with my questions. the tutors at MyTutoring are professional and experienced and i would recommend them to anyone who is looking to boost their accounting grade!
Hamid is an amazing and knowledgeable math tutor. He specializes in high school math. We reached out to Hamid for my son and daughter's Grade 11 and 12 Functions and Advanced Functions courses. He was able to bring their marks up just after one session. Both of them finished the semester with 90s in math. Hamid is truly a wonderful and experienced tutor. He was always available to answer any questions my kids had outside of the session via text/phone/online. I highly recommend his online tutoring sessions. He is the best tutor in the GTA!
Mohammad Zainali
2022-09-20
Hamid is an excellent math tutor! We used his online math tutoring services for my sister in grade 11. Not only does he have an impressive range of knowledge, but he also has a terrific teaching style. My sister had a great experience and we highly recommend him to anyone looking for a math tutor!
Hamid uses a patient and focused approach and caters his teaching style to your strengths and areas of improvement. Hamid is available at all times to teach courses online through Skype and is accessible at anytime to answer any last minute questions. I've tried many tutors in North York, but Hamid was the right fit for me. I was looking for a tutor in functions and calculus. Hamid was able to increase my grades significantly in the span of a few weeks. His online classes are recorded so lessons are accessible at anytime. I recommend Hamid for anyone that is looking to improve their marks in math, economics and accounting!
My daughter has been receiving support from Hamid for the past several months in Grade 7 math. She had lost her confidence and was struggling building on previous concepts that she had not fully grasped or mastered. Weekly sessions with Hamid have given her the opportunity to ask questions and receive clarification about current content before moving on to the next unit. Hamid is extremely patient & accommodating. My daughters grades have considerably improved and most importantly her attitude towards math has also changed.