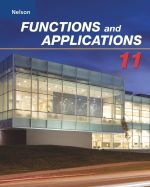 Hamid has been tutoring my daughter for the past two years in both Function Grade 11 and Advanced Functions Grade 12. He always reviews the materials before coming to each session to make sure he is fully prepared. My daughter did not like math at all. Last year, while she was in grade 11, she was having a hard time with Functions, but after meeting with Hamid, she started liking the course and did very well in it. This year, although she didn't need any math courses, but she decided to take Advanced Functions because she now enjoys math courses. She is very motivated when working with him. I really appreciate Hamid's help and I would definitely recommend him to anyone who is looking for grade 12 math tutor.
Alex B.  Burlington (2016-2017)
I was in my final year of Engineering at Mcmaster University where I had to take Engineering Economics. As an engineering student, I didn't have any knowledge or background in the business areas so I was having a hard time with this course. I found Hamid through one of my friends who had received help from him in the past. He was teaching me once a week for two hours for 2 months. He was explaining the material in very simple way that even me with no business background was able to fully understand them. He would always give a real life example which was making it so easy for me to understand. I really enjoyed working with him and my mark went up significantly.
Maryam J. Mississauga (2015)
While I was having a hard time with my accounting course, I found Hamid on McMaster tutoring website. He tutored me for 6 months for both Financial Accounting (2AA3) and Managerial Accounting (2AB3). He goes through the questions I'm having difficulties with prior to our sessions and explains how to do them very clearly when we meet. He makes sure I understand the content of each chapter very well before moving on to the next topic. My marks and understanding in both courses improved immensely. I would recommend him to anyone who is having even slight difficulty with a course. He will clear up any questions you have and you will definitely see a  rise in your marks.
Samantha K. Hamilton (2014)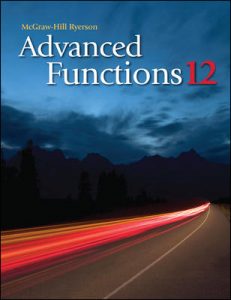 Hamid is a patient grade 12 math tutor. He worked very well with my son throughout grade 12 math and gave him a lot of confident that he would do well. He was always up to date with the classroom material and helped my son develop a thorough understanding of the material...not just get the work done. That made a huge difference when it came time to review for the final exam. In addition to that, Hamid had a flexible schedule and would meet my son during weekends or at night if we needed him. If my son had any questions while he was practicing on his own, Hamid was available via email and would respond to my son's questions within few hours.
Peter D. Burlington (2013)
Hamid was a great tutor. He was my son's grade 12 accounting tutor. My son really enjoyed his methods of teaching because he broke down the material and explained parts my son was having trouble with. One thing I really liked was that he made sure my son knew the material they were working on before moving to the practice problems. He would do small tests to make sure my son was on the right track and if he didn't score 90+, they would do the material again. Hamid started teaching my son one month into the course where my son's grade was 42%. He managed to bring him to 75 by the end of the semester. He is a great teacher and I would suggest him to anyone looking for grade 12 accounting tutor.
Amira D. Oakville (2013)
We had the pleasure to meet Hamid after another friend referred his great services. Our son had few other tutors in the past but none of them were as patient and knowledgeable as Hamid. He helped our son in computer science grade 11 and our son was able to catch up and succeed in the course. He was giving weekly quiz and homework to our son to make sure he is fully understanding the materials. He was motivating our son by making the subject interesting to him. Our son is now studying Software Engineering at university and his good programming basics that was taught by Hamid has helped him a lot. We would definitely recommend him to anyone looking for tutor for computer science.
Anas K. Oakville (2012)